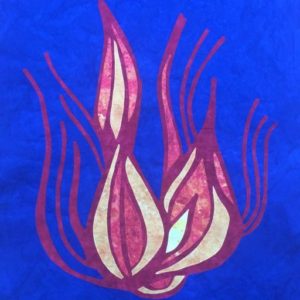 Yesterday was Election Day, and for most of us the news last night was not good. (Even if our candidates did win their races, we are still aware that the level of frustration, anger and even hatred has risen to new heights in our nation.)
But  yesterday's meeting with you was wonderful because of your love and acceptance of one another, and your willingness to walk with each other on the road of life.
This morning I'm reminded of the songs we sang yesterday – and this morning, I need to recapture the beauty and hope we found in singing. So here's the song that touched me most yesterday, "We Shall Rise Again."  (Thank you, Betty, for leading us in this wonderful music.  To hear it, go to https://www.youtube.com/watch?v=q-bcEQlPaC8)
Come to me, all you weary with your burdens and pain.
Take my yoke on your shoulders and learn from me:
I am gentle and humble, and your soul will find rest,
For my yoke is easy and my burden is light.
We shall rise again on the last day with the faithful, rich and poor.
Coming to the house of Lord Jesus, we will find an open door there,
we will find an open door.
Though we walk through the darkness, evil we do not fear.
You are walking beside us with your rod and your staff.
Only goodness and kindness follow us all our lives.
We shall dwell in the Lord's house, for so many years to come!
We shall rise again on the last day with the faithful, rich and poor.                      Coming to the house of Lord Jesus, we will find an open door there,                        we will find an open door.
The hero's journey:
After our singing we broke up into small groups of two and three to share our own 'hero's journey'.  According to Richard Rohr (and Joseph Campbell), here's the general pattern of the journey:
We all grew up in a world that felt normal and familiar – our 'home'. (Even if things were painful, it was the 'home' we were used to.)
When we came of age, we set out on a journey.  (Some of us, looking over our lives, found that we've had been on several journeys, not just one.)
On that journey we were deeply wounded. (I looked around the room while everyone was talking, and was moved to see that – in spite of all the years that may have passed since those 'wounds' occurred – how much they still hurt.)
As the journey went on we began to see that our 'wound' was changing us. (Wrestling with our 'wounds' had opened a door into 'Real Life', the life that flows underneath all life.)
At some point in time, the journey led us back 'home' again. (But 'home' always looks different when we see it framed by 'Real Life'.)
Now that we are 'home' again, we are deeply aware of 'Real Life' – and so we bring new gifts to share with others. (We have all become 'wounded healers', in the words of Henri Nouwen.)
The Hero's journey:
As Christians, we see this same pattern in Jesus' life.
We remember that Jesus left his 'home' on a journey that 'wounded' him unto death; but we also believe that he rose again into Real Life, a life that will never die.  And, in that Real Life, Jesus shares the gifts of his Spirit with us all.
Long before Joseph Campbell, St. Paul quoted a song about the hero's journey.  It was already an old song for the Philippians, because they were singing it in worship. Paul quoted the song because it traces the journey that Jesus took.   (Philippians 2:1-11)
Though Jesus was divine,
he did not cling to equality with God,
but made himself nothing.
Taking the form of a servant,
he was born in human likeness.
He humbled himself and was obedient to death,
even the death of the cross.

Therefore God has raised him on high, and given him the name above every name:
that at the name of Jesus every knee should bow, and every voice proclaim
that Jesus Christ is Lord, to the glory of God the Father.