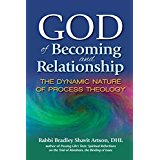 Reading chapter 14
What are we doing when we pray?
Wherever human beings are found, we find someone praying. Through words, meditation, movement, offerings, renunciations, charity, good deeds, protest, dance, incense, and a host of other practices, people from remote antiquity to the present day have cried out to the Oneness, the Cosmos, the Divine, the Mystery – always seeking connection to something all-embracing.
Even in these days of skepticism and unbelief, we still cry out, we plead, we negotiate.  Of course, after the moment has passed, the cry released, the thanks expressed, we are left to wonder: What was I doing?
Our ideas about prayer can complicate our acts of prayer.
We pray better than we theologize.
Most praying people hope that their prayers make a difference.  They want to believe that God desires prayers, and that praying contributes to a different (and better) outcome.
But most people have also been taught to think of God as unchanging, all-knowing, and in complete control.  If this is what we think about prayer, our acts of prayer will be affected:
If God is unchanging, that means God is unaffected by our prayers. So why pray?
If God is all-knowing, then God knows what we're going to say before we say it, knows the situation we feel impelled to pray about, and knows the future before it becomes real in the present.  So why pray?
If God is in complete control, then whatever will be will be, and God already knows whatever will be, whether or not we pray.  So why pray?
But, even with their old theology, when real people pray they feel that God actually cares about them.  Their hearts already intuit what their old theology obscures.
Perhaps the problem, then, is not with our practice, but with our theology.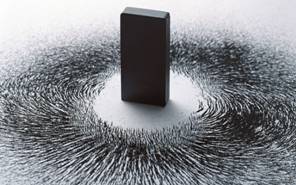 What are we doing when we pray?
Prayer is recentering ourselves, with God at our core.
Process Theology looks at God and prayer through a different lens than traditional theology.  Process Theology offers a new understanding of God:
Relationships: God is the One who makes all relationships possible.
The future: God is the One who generates all the options the future offers.
Our choices: God is the One who empowers each and every one of us (just as we are, wherever we are), to make the best choice for the future.
Our reality:  At every instant God knows us (and every event in creation) not theoretically, but as we actually are – each of us, all of us.
God's invitations – God's lures – will always be tailored to our reality – to our current context and our distinctive individuality.
Through God's lures, God empowers us – and all creation – to reach for the optimal next step available. That means that in every moment God gives us the opportunity to make the best choice; it also means that we are always free to embrace God's offer or reject it.
Because God works with the world as it is, when we transform ourselves we are also transforming the world by precisely that amount, giving God another opening to work with us, through us, and for us.
Process Theology teaches that God is persistently, tirelessly luring creation toward greater love, greater justice, greater engagement.   As Marjorie Suchocki says, "God works with the world as it is in order to bring it to where it can be." (See "In God's Presence: Theological Reflections on Prayer".)
So what are we doing when we pray?  At the simplest level, we are re-centering ourselves with God at our core.  A magnet attracts the iron filings in the earth, and those filings align themselves with the magnet as it passes by them; with God as our magnet, prayer allows us to orient ourselves around the core of Love, Justice, and Compassion.
Prayer as reminder, prayer as script
The only prayer many people encounter is through liturgical reading from a book:
"Please rise. Please be seated.  Please rise. Please be seated…"
Often the book is very old.  Wouldn't we make a better connection with God better if we prayed spontaneously and from the heart?
There is much to be said for the spontaneous outpouring of the heart, which is honored in the Biblical tradition. For instance,
The distraught mother Hagar, seeing her infant Ishmael about to die in the desert, cries out to God – and God answers her not with a supernatural intervention but by helping her see water that was there all along.  In good Process form, God's lure gives Hagar the choice to move from where she is to where she is capable of going.  With no breaking of natural law, God offers a life-affirming choice. (Genesis 21:8-21)
But our choice isn't limited to spontaneous outpouring or scripted liturgy.  In fact, we are best prepared for spontaneous prayer if we also engage in regularly scheduled prayer.
Liturgical prayer in community is like reading a script shared by a group of actors.  But the script now in our hands has been passed on to us by the generations who prayed before us.  The best of actors throw themselves completely into their roles, putting hearts and souls into the script, and into their own words and actions.
And just so, when we come together in liturgical prayer we actually become the questing souls portrayed in the prayer book.  We are turning ourselves into vessels – to be filled with the values, aspirations, and memories provided by the prayer book.
Process Theology and prayer of the possible
When we pray for someone else, what are we doing?   (Especially since we're abandoning the notion of God as magician – and prayer as insurance policy.)
Process Theology teaches us that we live in interdependent relationship with each other, and with the world around us.  We may look (and sometimes feel) as if we are solitary and independent, but we are actually relating patterns of energy, and we are always inter-weaving our lives with others. Our interactions with others become woven into the very fabric of our becoming – making us dynamic composites of everyone we've known, every place we've been, in expanding circles of family, community, species, and planet.
We feel the need to do something, to speak hope and determination in the face of our own and others' suffering.  We want to strengthen our connections with others and with God.  And Process Theology tells us that God is working in, with and through us.  As we lift up others in our prayers, as we focus our attention and energy on them, we are offering God (and the world around us) our own new level of focus, to be used as a tool for renewed connection and integration.


Davar: What we're doing when we pray
The Hebrew word davar means both 'deed' and 'word', and the davar of prayer is a worded action and a doing speech.   This kind of prayer offers God the gifts of our intentions, our energies, and our hopes – to be used in creating deeper belonging, greater engagement, and richer connection.
Our prayers for healing take us to depths where we become more conscious of God, others, and the world around us.  So in our acts/words/davar of prayer we are affirming
that God knows each of us as we are;
that we can meet each other in God,
that we can strengthen the links connecting us to loved ones and to those far away.
Prayer makes it possible for us to meet people in God, and mobilize untapped resources on their behalf – connecting them to our resources, to their own resources, and to the resources of the God of Becoming and Relationship.