Invitation to a further journey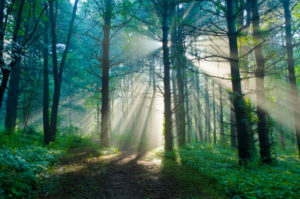 A journey into the second half of life awaits us all (Richard Rohr calls it our 'further journey').
When we were born, each of us was given an outer identity – a name, a family, a social setting – by our parents and communities.  Our first great task in life was to build and strengthen that identity – Rohr calls it building a container to define us, protect us, and keep  us safe.
But within each of us is a unique soul, given to us not by our parents, but by God – and this soul is our  deepest identity.  The soul is the contents of the container – the precious  cargo we will carry within us as we move through life – and our most important task will be to find our soul, to tend it, and offer it back to God.
But the container we have been given – and the work we have done to enhance it – is usually so comfortable and familiar that most of us cling to it with all our might.  Everything around us  –our families, our culture, even our faith communities – encourages us to strengthen that container.  Even the ego within us encourages us to hold onto the container.  (Rohr tells us the ego is that part of us that loves the status quo, even when it isn't working!)  Yet letting go of the container is the only way to find its contents.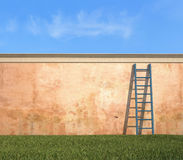 Thomas Merton pointed out that we can spend our whole life climbing the ladder of success, only to find out – when we get to the top of the ladder – that it has been learning against the wrong wall!  What would give us the courage to climb back down the ladder and look for another way forward?  What would lead us to let go of a container carefully built up over the years?
Rohr tells us that the way up is the way down – or the way down is the way up. Some kind of falling (Rohr calls it 'necessary suffering') is always part of the human journey.  That is, sacrifice is the only way up: this is the pattern revealed in scripture and in life.   None of us wants to see this truth, but all of us have to accept it.
To put it another way, the 'bad news' of our lives has the power to bring us to the Good News. But when we shield ourselves from pain – or deny the pain that has broken through our defenses – we are unable to allow the Good News into our souls.
Jesus tells us that there are two groups who are very good at denying or avoiding their pain: the very rich and the very religious.  So he shows us that the poor – poor in possessions, in health, in spirit – are ahead of us on the journey, because they are already facing into their 'bad news', and already asking for God's help on the journey.
And so Jesus says, "Follow me."